Praha, not Prada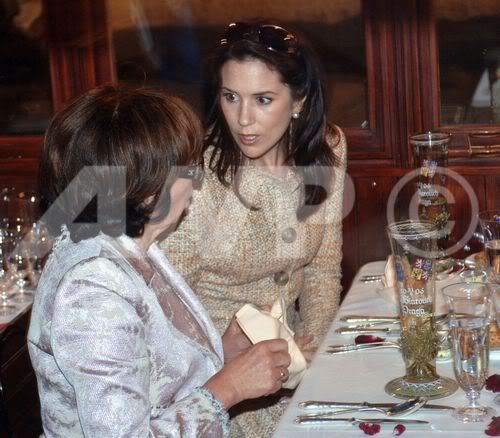 "At first when you know Per suggested the idea of spending two days in Prada, of course I was all, hell yeah, like anyone would be, as you can imagine. And this was like back in April. So he's all like well you know we have to have time to make the arrangements so we'll like shoot for a September date, and of course at that point I'm all like, ok, CHECKING OUT. Scheduling details are YOUR JOB. Then he was all like you know we just want it to be special and I'm like hell yeah THAT'S what we pay you for baby, keep it up and maybe, that's a MAYBE, Per, you can look forward to, oh I don't know, something special like a Christmas ham this year as a BONUS. A HONEY ham at that you know. But ONLY IF YOU KEEP UP THE GOOD WORK. What the hell is THAT look?
So, anyway, he's all promising like my fantasy, except without the photographers, editors and cheering fans in the background, but for two days in Prada, HELLO, whatever, like, I'll deal with it. Then what the hell happens but losy stupid September rolls in - do you have ANY idea how bad any month except July IS in Denmark!? - and like he's all, so are you ready, and I'm all, hell, man, I was BORN ready for THIS, move it. And he's all where are your bags, and I'm all HELLO DINGDONG, I'll be using their bags to take the booty home. Then he like gets this really stupid look on his face like he has NO idea what I'm talking about - I am SO sick of that face - and then I'm all looking at him back and Caroline's like NO bloody help since she's on the phone with Fred and of course getting nowhere, as is the norm when baby boy has a hangover. So after we land I realize that the pilot got TOTALLY mixed up and took us to PRAGUE of all godforsaken and unfashionable communist shit holes. I REALLY had to give it to Per up one side and down the next. I just hope that guy I met back in '97 doesn't figure out I'm here, even thought I'm probably all over the news today. I mean, he was really hot in that tattoo'd wimpy boy way I go for that says: I'm trying too hard on the outside, but I'm all mush on the inside, but still for reals, I just can NOT be entertaining actually getting back together with him because HELLO, it was like a holiday thing, just a little slap and tickle on my way back home. He wasn't even a rugby player, man. I mean, I NEEDED a release, I'd been like holed up for three months in goddamn bloody depressing Scotland for shit's sake, stuck with my rellos and thanking my lucky stars that I got a better deal on accents and dentistry, even if I saw my sad genetic future pass before my eyes. That reminds me, I should call my sister Jane and see how she's doing.
So, anyway, as long as I have to be stuck in this hell hole, it's nice to be able to call people up and make them have lunch with me, so thanks. 'Course, soon as they buzz me that the mix-up has been straightened out, I'll be on my way. But at least you people speak English. Have you ever had a horrible day like I'm having today? Sucks, doesn't it?"