Fred's Shopping List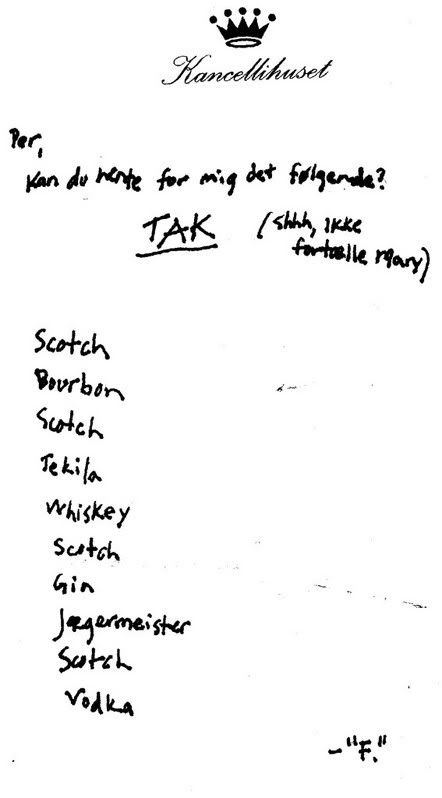 Crikey! Look at what I just found near the front doors of the Fredensborg Netto! It would seem to be a note from someone named "F." at Kancellihuset to someone named Per asking them to pick up some things for them. And lookie here at the list, someone must be planning a blow-out of a party. Either that, or he's married to a real battle axe! Ha ha, I'm sure that's not it.
But what's this? A little aside to this Per to not tell Mary? Hm, wonder who this "F." is!? Boy, does this Mary have him on a short lead! I wonder if he knows Fred and Mary over at the castle, given the funny co-inky-dink? Well, whoever he is, there's only one thing to say to him, and that's JEEZ, MAN, GET A GRIP ON YOURSELF! And by the way, it's spelled T-E-Q-U-I-L-A!